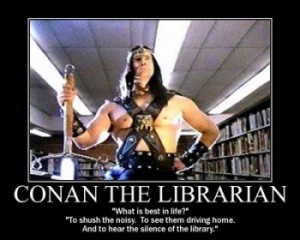 What is the proper setting for heroic fantasy? Sometimes it seems that the Heroic Age is like the Golden Age of Science Fiction: twelve (according to the now-elderly wisecrack).
Anyway, it is widely agreed that heroic fantasy is set in some age before we learned that "digital watches were a pretty neat idea", a period frequently described as the Middle Ages.
And this is almost perfectly dumb.