This weekend I fled the Great Black Swamp and visited the Old Country to celebrate Easter and my Dad's 85th birthday. Apologies to my Minnesota friends: we flew in on Saturday night and out on Monday morning and there wasn't much chance to see anyone.
I provide historic evidence of this historic trip beyond the historic jump.

Here's my historic daughter, Jess, at the conservatory in historic Como Park. (Everything in the Como area is historic, according to the signs. I guess that's because Victor Frankenstein got married there. Unless that was some other Como Lake.)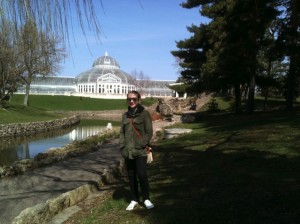 Here's my son Nick at a historic croquet game at an undisclosed location in St. Paul. One of my historic sisters can be glimpsed in the background. This might have been a pretty good shot, if I had gotten all of anybody in the frame.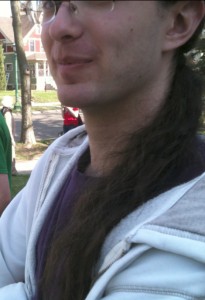 And here's my father, historic dedicatee of Blood of Ambrose, pondering a historic croquet shot against a panoramic display of historic descendants.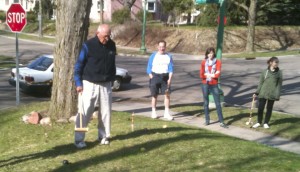 There's pix, so it happened. I hope your weekend was equally epochal.